Say No Program – Junior and Senior High School Ministry
Without our Lord Jesus Christ in their lives, our teens will not be able to cope up and fight the clear and present dangers that they face everyday. In Zambales, Pastor Freddie Dela Cruz together with 23 other pastors and volunteer teachers minister to 5,768 students in 11 public high schools once a week. In Bacoor, Pastor Joel Dela Cruz and his team of 21 pastors and volunteer teachers will be able to minister to over 5000 junior and senior high school students before the school year ends in March 2018.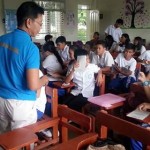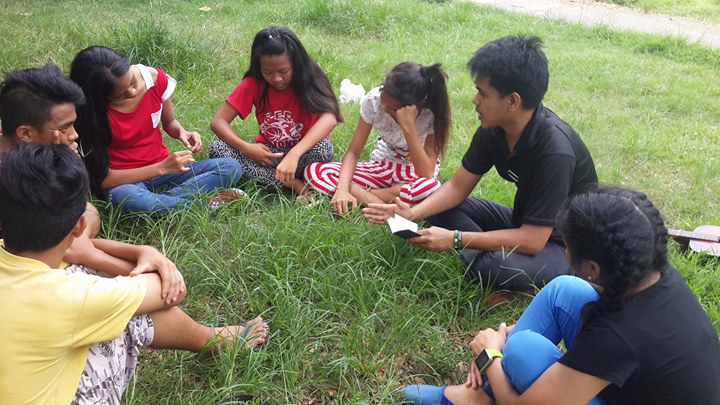 Bro. Mark Pobeda, one of Pastor Joel's volunteer teachers was able to form three cell groups from the students he is teaching at the City of Bacoor National High School. 30 of the cell group members attend church regularly.
 His hardwork and dedication is not in vain as the Lord has promised.
Mission: San Fernando City, Pampanga Province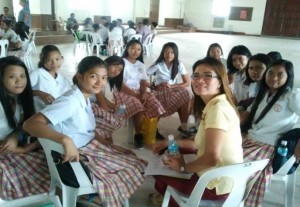 Pastor Moses Fernandez and his three volunteer teachers teach 120 Grade 7 students at Calulut National High School in this city.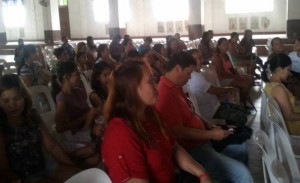 The school principal required the parents of their students to attend Parenting Seminar sessions too. She recognized the need that parents should be made aware of the real and present danger that their children are facing.
Mission: General Santos City, Mindanao
Last school year Pastor Jing Espartero taught 190 grade 10 students at Bawing National High School in this city. At present, he and his wife are ministering to 302 Grades 6 and 10 students.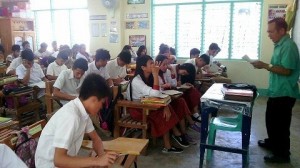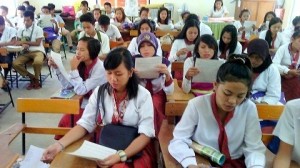 Mission: Bacoor City, Cavite Province
Pastor Joel Dela Cruz is a member of the Bacoor Ecumenical Council. Their mission is to teach the values of Jesus Christ to public high school students. We are able to help them by providing them with the Say No Series materials the first of which is Say No to Premarital Sex. Pastor Joel is also our Hub Manager in this city. As such, he recruits, teaches, trains, deploys and monitors pastors who are involved in public high school ministry. He has deployed pastors and volunteer teachers in the different locations of Bacoor National High School. Statistics show that there are over 20,000 public school students in this city alone.
 Springville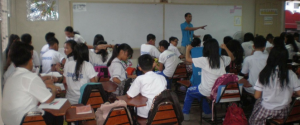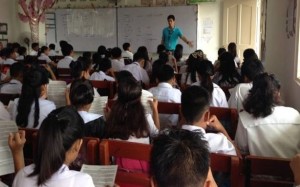 Molino 1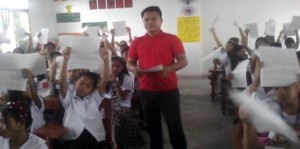 Georgetown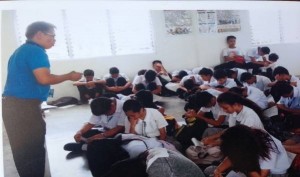 Tabing-dagat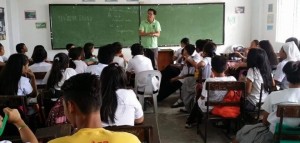 Greenvalley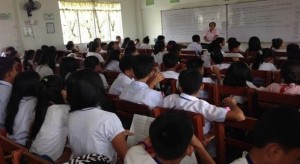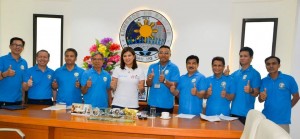 The Bacoor Ecumenical Council (BEC) pledged their support for the new leadership of this city headed by Mayor Lani Mercado. Through this, she is made aware of all the programs that the council is undertaking for her constituents. One other program that she was presented with was the Road to Recovery to give drug surrenderers hope for a new beginning.
Mission: Cabangan, Zambales Province
Pastors Joel Dela Cruz and Joseph Lontoc conducted an orientation and teachers' training seminar to 16 pastors from the municipalities of San Filipe, Iba, San Marcelino, Subic, Cabangan, San Narciso last August.
Today, five pastors are teaching 1,323 Grades 7-12 students at Cabangan National High School and San Rafael Technical Vocational High School. They are under the supervision of Zambales lead Pastor Alfred Dela Cruz.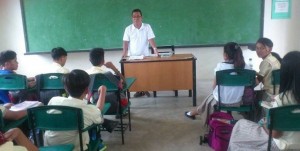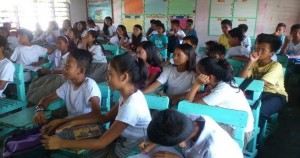 We are presently ministering to over 4,000 high school students. We still have a long way to go. Please remember these pastors in your prayers that the Lord will give them more strength and wisdom and provision for their needs as they faithfully serve Him.
Zambales LGU's 
Partner Pastors use our values formation materials for the Philippine National Police (PNP) and inmates of the Bureau of Jail Management Penology (BJMP)
Thank you dear partners for your continuous support and prayers. All for God's glory!