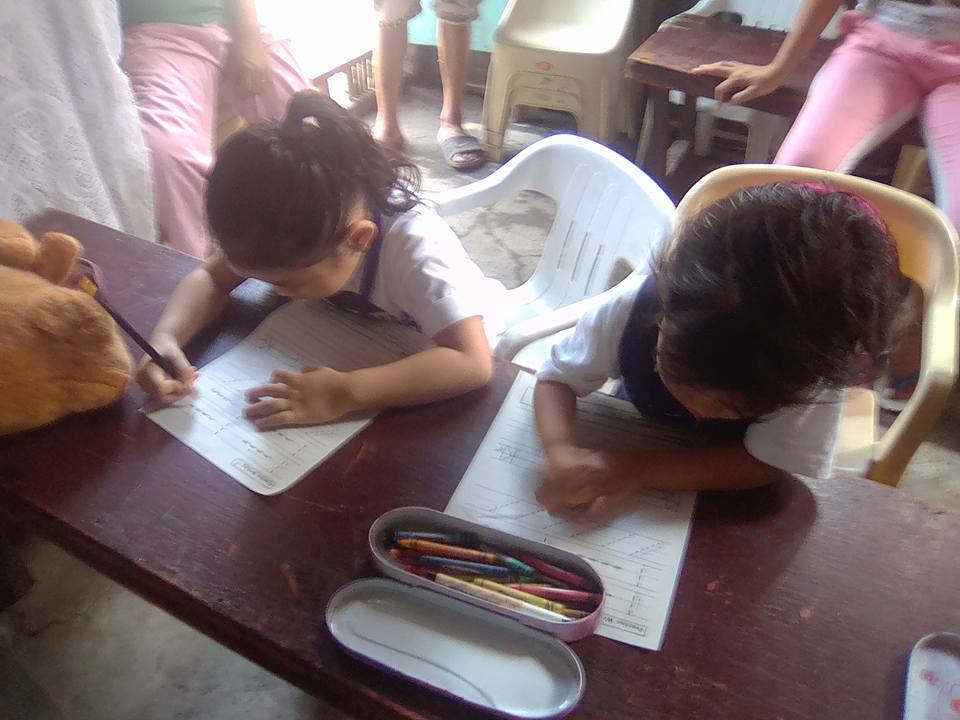 It's a new school year and we have 159 kids enrolled in our tutorial program which is being held in communities handled by seven community leaders/teachers of Upland Gospel Church under Pastor Jun Javier. We also have 10 kids in Rccg City of David under Pastor Ruel Barte.
Teacher Jacqueline Vacunawa has 18 students.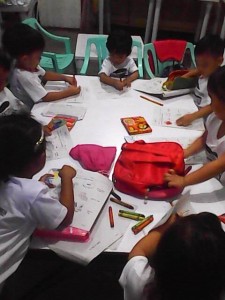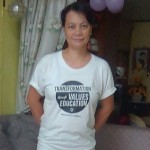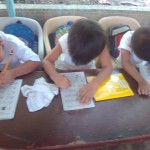 Teacher Arlyn Vacunawa teaches 21 kids.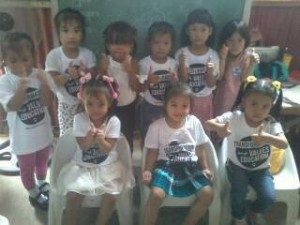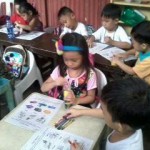 Teacher Leila Morales holds two sessions and has 31 students.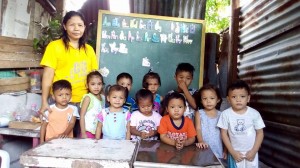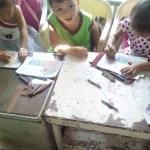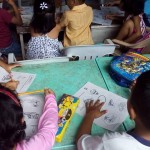 Teacher Luz Casauay teaches 22 kids.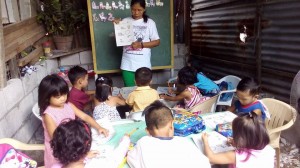 Values Clubs
Classrooms are not needed to teach the children about Biblical Christian values. It can be held outdoors as long as the weather permits. Shown here are clubs under Pastor Sixto Javier, Jr.
Values clubs are also being held in a certain cemetery here in Cavite. It is no longer just for the dead. About 100 previously homeless families have managed to somehow make-do and establish residence there. We refer to it as, Cemetery Homes. About 90 children live there.
Jose, a recovering drug-user who surrendered to the government along with 700,000 others is required to attend Pastor Joel's 12 Steps to Recovery. 12 Steps is something I wrote as the spiritual component to some of city government's rehabilitation program. Jose lives at Cemetery Homes with his wife and son. He brought Pastor Joel to his home and asked if he would care to teach the word of God to the children at CH.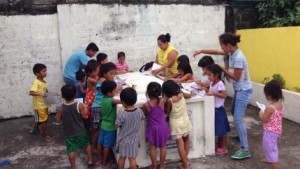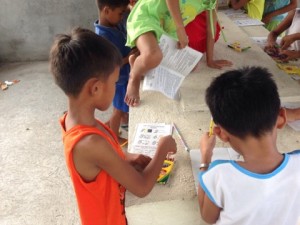 Over 80 children and teens attended the first meeting last Saturday, June 24.
Youth Development Training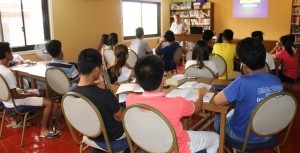 Last May 23-25, we held a youth leader's retreat called Godly Personality Development. These young believers are presently involved in their respective church outreach. They are aspiring to develop a more Christ-like personality as they continue to grow in grace and in the knowledge of God's word while serving Him.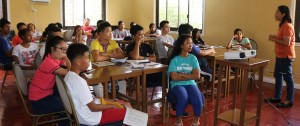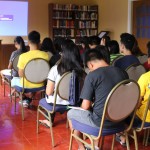 And we also continue to conduct youth development training sessions for the youth of different churches.