Bacoor City, Cavite Province
The Lord gave us partners like Pastors Joel Dela Cruz and Joseph Lontoc who are able to teach the values of Jesus Christ to the men and women in uniform of  the Philippine National Police, Bureau of Fire Protection and Traffic Management Group in this progressive city.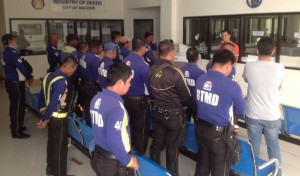 Bacoor Ecumenical Council
We were invited by the Bacoor Ecumenical Council, headed by Bishop Enrico Santos of Eastern Catholic Church, to conduct an overview on Laban Corruption (Fight Corruption) and a seminar on Teaching Christian Values to the Filipino Youth. This was attended by the officers and their volunteer teachers. Their thrust is to teach the values of Jesus Christ to elementary and public high school students in this progressive city this schoolyear 2016-2017. Our partnership with them involves teaching, training and equipping.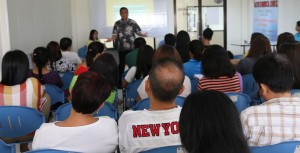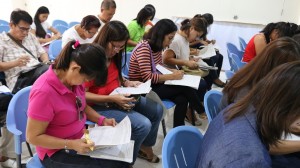 We will provide them with the teaching materials and booklets for the students and they will provide the manpower who will volunteer to teach the kids and teens. This is absolutely a good way to start moral recovery towards godliness.