Lambat Headstart is a pre-school tutorial educational program for Filipino kids ages 4-5 years old. The children are taught Christian values and academic subjects such as Science, Numeracy and English all infused with values in preparation for their formal education. 
Kids who enter the public school system without any background on letters, numbers and reading comprehension encounter difficulties in coping in school. As a result, going to school tends to be unappealing to them. Attending our Headstart program will give  them  the encouragement they need to find school enjoyable.
Recipients of this program are children who belong to a local church or who belong to poor families in the community. The parents for their part are required to attend a scheduled parenting seminar, monitor their children and help them with their take home assignment.
This tutorial program is being carried out by volunteer teachers who are taught and trained on how to teach the different subjects. They are observed and evaluated to help our administrator prepare for their quarterly continuing education. They undergo training and teaching demos. These volunteer teachers are recommended by their pastors.
One subject is taught everyday and sessions last for one and a half hours. A session is composed of: opening prayer, physical exercise, songs, motivation, lesson proper with infused values, breaktime, activities and closing prayer. Venues are identified by the partner church depending on the available place where (tramadol) classes can be held. Maximum number of children per session is ten for easy class management.
Program Administrator: Jeena Tolosa.
Teachers' Training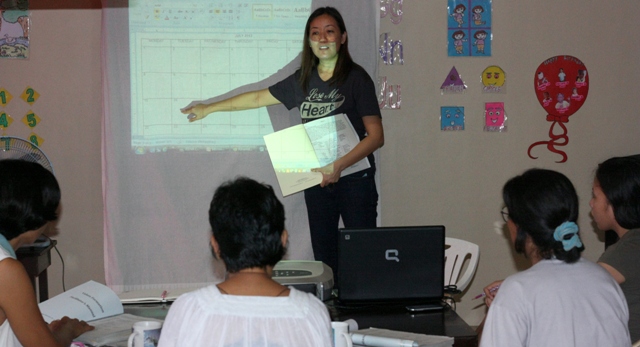 Teacher Fe Merculita
Teacher Arlyn Buenviaje
 Teacher Leila Morales
Teacher Luz Casauay
Teacher Marivic Dela Cruz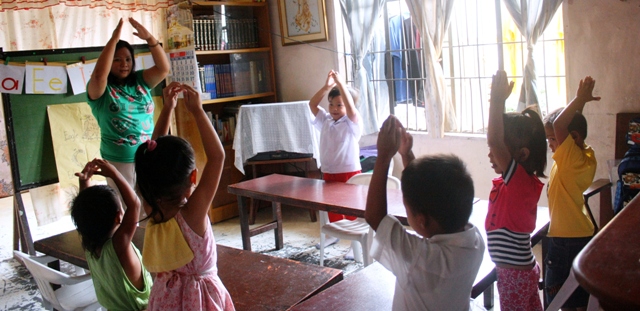 Teacher Resa Caampued