Say No Series Values Classes in Public High Schools
Our teens are facing pressure of all kinds once they leave home. They are "at risk" from the dangers of teen-age pregnancy, drug addiction, gambling, gangs, human trafficking. This is the reason why 34 Lambat participating pastors together with 14 volunteer teachers are teaching 5,944 grades 7-12 students in 14 National Public High Schools in the Provinces of Cavite, Zambales, Pampanga and South Cotabato. They are using our Say No Series beginning with Say No to Pre-marital Sex.
Bacoor City Team under the leadership of Pastor Joel Dela Cruz, teach 4,197 Grades 7 and 8 students at nine City of Bacoor National High klonopin Schools.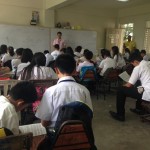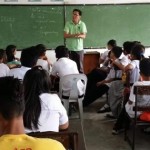 Zambales Team is led by Pastor Freddie Dela Cruz. He has eight pastors under him and several volunteers who teach 1,325 grades 7-12 students in 3 high schools. 
Pastor Moses Fernandez and his two volunteer teachers teach 120 grade 7 students at Calulut National High School San Fernando City while Pastor Jing Espartero and his wife teach 302 students at Bawing National High School in General Santos City.