Author Archives:
Gin Tolosa
Ministry Update August 2015
Philippine Biblical Worldview Institute, the teaching, training and equipping arm of Lambat, continues to serve our co-laborers in God's vineyard. Jalajala, Rizal Province PBWI satellite site in this province opened last June 20, 2015 where professor and students meet to hold their teaching sessions. They were excited because they know that this center is for … Continue Reading →
Our times are changing and more and more teen-agers are at risk of what's going on in this world. 28 partner pastors together with their volunteer teachers from the provinces of Oriental Mindoro, Cavite, Leyte, Laguna, Rizal, Bataan, and cities of General Santos, Mindanao and San Fernando, Pampanga are actively teaching 2,160 teens using our module, … Continue Reading →
I praise God for the this great opportunity that He has given to us to teach the whole of Tinagacan National High School in partnership with Lambat Ministries. Last June 18, 2015 we started to teach values formation from 1st year to 4th year, I have 9 lecturers from my church. I would like to … Continue Reading →
Pastor Emmanuel Calora has a jail ministry where he teaches 50-60 women inmates once a week using our adult values formation module. His volunteer teachers minister to 60 children in their community by teaching them the values of Jesus Christ.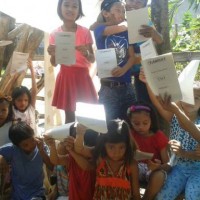 Pastor Marlon Lorenzana and his volunteer teachers have 11 outreach ministries in five towns of Batangas and Laguna Provinces. They are ministering to 220 children and teens. For them, venue is not a problem. They hold classes in basketball courts or outdoors under the cool shade of a tree or inside the church.
Bacoor Cavite – The youth of Han-Gil Presbyterian Church will make good use of their summer vacation days. They will be teaching the children in their community. In preparation for this mission, Pastora Fe requested us to teach and train 14 teens in her church which Jeena and Ann conducted on April 27. Pastora Fe … Continue Reading →
Discovering God's Will. This was the topic discussed by Pastor Ronald Balmaceda and Sis Connie De Luna during their 1 1/2 days youth camp. The youth, as we always say, is the hope of the nation. This is why we pay attention to their needs specially their spiritual well-being. 32 representatives from four churches attended the … Continue Reading →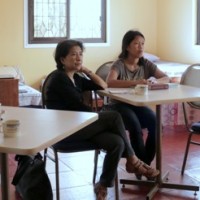 Training for new volunteer teachers was held April 23&24 at Lambat HQ, Cavite in preparation for schoolyear 2015-2016. Thank God for the teachers who have a heart for the less fortunate children in their communities.  These kids will be given the opportunity to learn the basics of numeracy, english literacy, science and most importantly Biblical … Continue Reading →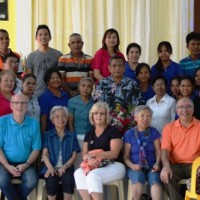 Mission Mindoro Province We travelled 4 ½ hours by land and boat to Calapan City to meet up and have fellowship with our ministry partners in this area. This time, our volunteer teachers received words of encouragement through God's word from Gracepoint Mission Team, Pastor Bob Sproul and Conrad Tolosa. We also made a courtesy call … Continue Reading →