Category Archives:
My Village, My Mission (barangay Ko, Mission Ko)
Barangay Ko Mission Ko Orientation Seminar at NCR Presbytery NM Churches at JILL Presbyterian Church, Paltok, Quezon City. 
Bro. Jim, Sis. Chitt and Ptr. Steward holds a once a week values classes to 314 students from Pre-school to Grade 12 at CRCP  @Barangay Santo Nino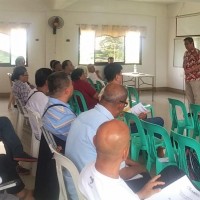 30 Pastors from Dasmariñas Pastoral Movement attends Bayan Ko Mission Ko Preparation & Implementation Seminar Barangay Salawag Teaching Christian Values
Barangay San Nicolas Kabataang Pinoy: Pag-asa o Problema ng Bayan (Say No to Premarital Sex, Illegal Drugs, Gambling and Masamang Barkada) Values Teaching Caravan Teacher's Training Ptr. Joseph and Maricar Careon Principal of City of Bacoor National High School Sis. Edna Swinson and volunteer members of Jesus our Hope Church Bacoor  teaches  Christian Values to … Continue Reading →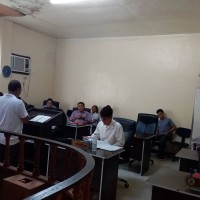 Barangay Ilag Teaching Values to the Sangguniang Bayan Members at the Municipal Hall using Lambat Christian Worldview material.  A short meeting with the Honorable Mayor Salvador Py. Pastor Dindo Quintinta had the privilege to share about God's transcendence to the Barangay Council. Barangay Ko Mission Ko Goal Setting and Planning. Presenting "Thought Construct" as an … Continue Reading →
Brgy. Bilibiran Teaching Christian Values @Make Jesus known Church with other church groups. Pastor Elmer and volunteer teachers hold once a week values classes to 402 Grades 3, 4, 5 and 6 students of Tagpos Elementary School. Evaluation and reporting for "Barangay ko Mission ko"  Mr. Ronnie O. Taotao Principal of Gorunasyon Foundation National High … Continue Reading →
Barangay Dalig Barangay Captain approves the presentation of values program at their Barangay Assembly. Presentation of BKMK at Barangay Assembly Headed by Ptr. Joel together with Ptr. Elmer and other Pastors.
Barangay Sipsipin Pastor Joel Dela Cruz convinced and with Pastor Elmer Mendivel to push the Values Formation movement in Sipsipin Village, Jalajala, Rizal Province. He presented the program to the Village Captain together with her council. They embraced the program and she mandated that all children and adults be taught the values of our Lord … Continue Reading →
Barangay Ko Mission Ko Seminar Teaching Values Formation at Cabangan National High School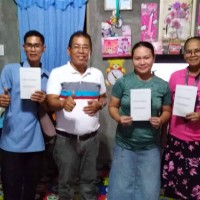 Barangay Panan New Volunteer Teachers to Panan National High School Teaching Christian Values at Panan National High School with the help of the volunteer teachers.