Author Archives:
Lambat-conrad
Details of the Teacher Training Seminar…
On October 31 to November 1 we held an overnight retreat and Teacher Training Seminar for the Sunday School teachers of Christian Reform Church, Sta. Rosa, Laguna. This was attended by six teachers under the leadership of Pastor Dennis Mongoso. The seminar on Biblical Christian Worldview was conducted by the author of our material, Reverend … Continue Reading →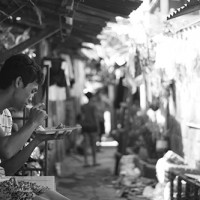 This page is under construction. Please excuse the mess.
MK4 – Kabataang makadiyos, makatao, makabayan, at makakalikasan. Our youth, ages 14-25 years old, can make a difference in their own neighborhood. They can be productive during their free time. They can influence the children in their community who frequent the streets. They play a big role in our program. We teach, train and equip them … Continue Reading →
Introduction to Values Formation. This is an apologetic piece on why it is only right for Filipinos to be studying the values of Jesus Christ. This is a discussion on ethics and how to recognize people who are truly makadiyos (pro-God), makatao (pro-man), makabayan (pro-country) and makakalikasan (pro-environment). Click here to view the module … Continue Reading →
Do we want to eliminate corruption in our government?  Do we want dedicated servants in our government offices? We can help you accomplish this. We hold Values Formation seminars so that the values of Jesus Christ can be taught from the Barangay level up to the municipal and city levels.
Lambat Headstart is a pre-school tutorial educational program for Filipino kids ages 4-5 years old. The children are taught Christian values and academic subjects such as Science, Numeracy and English all infused with values in preparation for their formal education.  Kids who enter the public school system without any background on letters, numbers and reading … Continue Reading →
Children's Values Clubs We teach the children of the Filipino poor, ages 3 to 12, so that when they grow up they will not depart from the values of Christ they learned from us. We believe that when these children come of age, they are the ones who will turn things around in this country … Continue Reading →
Lambat Ministries, Inc. is a non-profit community service organization composed of volunteer values educators formed for the purpose of advancing a nationwide values formation campaign so that Filipinos may become God-loving, man-loving, nation-loving and nature-loving people. Parents are the primary values educators of their children. Our partner pastors start off with Godly Parenting seminars in … Continue Reading →